Search nanny job
875 nanny jobs matching your search
3 children (Baby, Toddler and Preschooler)
Buongiono, Siamo una famiglia di francesi di Pariggi, in vacanze in Italia per un mese. Saremmo in Sicilia dal 20 al 30 di Aprile. Abbiamo nolegiato una machina e voggliamo fare..
Last activity: 2 days ago
Average response time: 5 hours
€12.00/hr
1 child (Toddler)
Noi siamo Ekaterina (34, russa) e Rocco (35, italiano) e abbiamo una figlia di nome Mila (4 anni). Se dovessimo scegliere quattro caratteristiche che ci descrivano entrambi, sceglieremmo..
2 children (Baby and Toddler)
Salve, sto cercando una tata che possa aiutarmi nella gestione pomeridiana dei miei 2 bimbi (4 anni e 16 mesi) essendo in attesa della terza bimba :) Abitiamo in zona ospedaliera,..
1 child (Gradeschooler)
ciao cerco una baby sitter automunita e con patente per una bambina di 10 anni per tutto il mese di Agosto e volendo da usufruire dei servizi nei giorni di scuola che prevedono fine..
1 child (Gradeschooler)
La nostra famiglia è alla ricerca di un/una babysitter affidabile che possa prendersi cura dei nostra ragazza di 11 anni . Abbiamo bisogno di un/una babysitter che porta mia figlia..
3 children
Sono una madre separata che lavora come docente di scuola media e gestisce in maniera prevalente i tre figli per quanto riguarda soprattutto i momenti che afferiscono all'organizzazione..
2 children (Baby and Toddler)
Cerchiamo una tata che possa trascorrere del tempo con noi sul lago di Garda e poi seguirci per un'esperienza a Londra. Abbiamo una bimba di 2 anni e mezzo che va all'asilo e una in..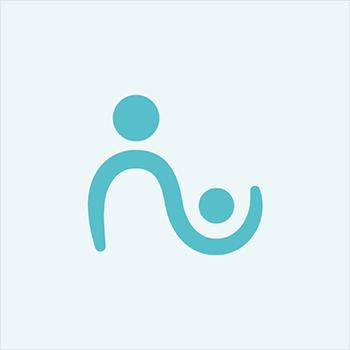 1 child (Toddler)
Sono mamma di una bimba di 2 anni. Sto cercando una persona affidabile che stia con mia figlia nel pomeriggio, mentre io sono a lavoro. Lavorando a turni riesco a stabilire i giorni..
2 children (Toddler and Gradeschooler)
Salve sono Simona, mamma di Lorenzo 8 anni e Gianmario 4 anni, e con mio marito Fabrizio siamo una famiglia che vive a Milano e si trasferirà a Vicenza per esigenze lavorative. Spesso..
2 children (Preschooler and Gradeschooler)
Sono una mamma di 2 bambini e rientro a casa dal lavoro alle 18. Ho bisogno di una tata che vada a prendere mia figlia (6 anni) alle elementari. Al bisogno verrà richiesto di occuparsi..
Age of children:
Preschooler
Gradeschooler
Average response time: 21 hours
€9.00/hr
2 children (Baby and Toddler)
Buongiorno, cerco una babysitter a chiamata. Si dovrà occupare di un bimbo di 2 anni e tra un mesetto anche di uno di 7 mesi ma non tenerli insieme, gestione sempre separata. Il grande..
2 children (Baby)
Buongiorno, Io e mio marito stiamo cercando una babysitter per i nostri figli : 20 mesi la femminuccia e 4 mesi il maschietto. Fino a questa estate io sarò in maternità e quindi sarò..
1 child (Preschooler)
Ciao, sono Elisa, mamma di Tommaso che ha 3 anni e mezzo. Cerco una persona che possa andarlo a prendere alla materna in attesa del ns rientroa e che ci dia copertura in caso di malattia..
1 child (Baby)
Sono Martina, mamma del piccolo Ettore un bambino tranquillo e solare. Io e il suo papà cerchiamo qualcuno di premuroso con esperienza con neonati che possa tenerlo due giorni a settimana..
1 child (Toddler)
Salve a tutte! Noi cerchiamo una persona che possa trasferirsi da noi a Salina(Isole Eolie)da maggio a settembre. Diamo alloggio indipendente. Bimbo di 3annie mezzo. Va all'asilo la..
---
---
Are you looking for a nanny job?
Babysits has a large overview of nanny jobs, with 875 jobs currently available matching your search criteria. Find yourself a nanny job on the nanny community in no time!
---
Nanny jobs in large cities